The Jazz Composers Service Client List . . .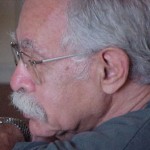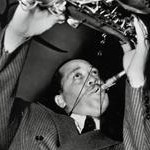 Manny Albam, Toshiko Akiyoshi, Roland Alexander, David Allyn, Gene Ammons, Meredith d'Ambrosio, Ernie Andrews, Buddy Arnold, Bill Barron, Edgar Battle, Eddie Bert, Francy Boland,Bob Brookmeyer, Clifford Brown, Oscar Brown Jr., Ruby Braff, Ray Bryant, John Bunch, Dave Burns, Harry Carney, Sarah Cassey, Paul Chambers, Teddy Charles, Al Cohn, Johnny Coles,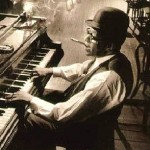 Eddie Costa, Sonny Criss, Tadd Dameron, Charles Davis, Dorothy Donegan, Ray Draper, Eddie Durham, George Duvivier, Maynard Ferguson,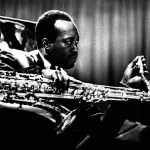 Teddy Edwards, Booker Ervin, Art Farmer, Don Friedman, Jimmy Forrest, Curtis Fuller,Frank Gant, Stan Getz, Paul Gonsalves,Joe Gordon,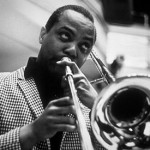 Rodgers Grant, Wardell Gray, Bennie Green, Al Grey, Johnny Griffin, Gigi Gryce, Bobby Hackett, Archie Hall, Slide Hampton, Bill Hardman, Barry Harris, Bennie Harris, Fletcher Henderson, Eddie Higgins, RedHolloway, Bill Holman, Elmo Hope, BobbyHutcherson,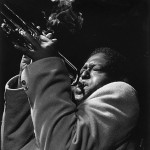 "Chubby" Jackson, Ahmad Jamal, Billy James, John Jenkins, J.J. Johnson, Hank Jones, Joe Jones, Duke Jordan, Sheila Jordan,George Kelly, Harold Land, Alonzo Levister, Melba Liston, Tom McIntosh, Jackie McLean, Ken McIntyre, Bernard McKinney (Kiani Zawadi), Hal McKusick,Dee Dee McNeil,

Willie Maiden, Steve Marcus, Cal Massey, Ronnie Mathews, Hank Mobley, J. R. Monterose, Jack Montrose, Mark Murphy, MartyNapoleon, Theodore "Fats" Navarro, John Neely, Joe Newman, Arturo "Chico" O'Farrill, Leo Parker, Horace Parlan,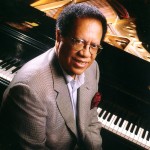 Cecil Payne, Art Pepper, Nat Pierce, Luciano "Chano" Pozo y Gonzales, Julian Priester, Paul Quinichette, Dizzy Reece,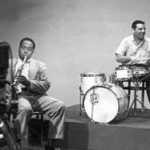 Buddy Rich, Howard Roberts, Red Rodney, Gene Roland, Charlie Rouse, Bill Russo, Chiefy Salaam, Yusef Salim, Ronnie Scott, Vic Schoen, Milton Sealey, Bud Shank, Archie Shepp, Norman Simmons, Willie The Lion Smith,


Roger Spotts, Ray Starling, James Spaulding, Idrees Sulieman, Phil Sunkel, Clark Terry, Tommy Turrentine, Cedar Walton, Butch Warren, Earl Warren, Chuck Wayne, Frank Wess, Gerald Wiggins, Ernie Wilkins, Jack Wilson, Leo Wright, Lester Young, Webster Young.